Organize Me Please!
Organize Me is all about using your unique personality, needs, and style to organize your whole life.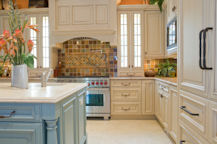 Always remember no matter what you're organizing, everyone has different needs and personalities. No one way is ever the perfect way to organize your life. My goal is for you to look at yourself, your distinct personality and style, your needs, and do what works for you and your family. In other words, do what you're comfortable with and fits your lifestyle.
Again, remember no one way is the perfect way in life! The idea of perfection leads to procrastination! We think it all needs to be done perfectly and all done right now. We then get tired overwhelmed, and feel defeated. If you're anything like me, you just stop and do nothing. Seriously, as moms we continually knock ourselves down whether it's over our weight that keeps moving upward, or we yelled at the kids because we're too tired in the morning, and or we just feel three steps behind everyone else. It's all too overwhelming! Be easy on yourself and take getting organized slowly. Do a little here and there everyday, and in no time you'll be organized.
If you're the super organized type, then by all means feel free to get it all done now. But, if you're like most of us and more casual about life, then take a more casual approach to organize life. Either way if you utilize the tips and tricks in Life Organize It, you will bring order and peace of mind to your life.
Is there a particular area of your life that you need help with to finally get organized, please be sure to fill out the form below and ask for some help. I'd love to hear from you and help with your organizing needs!
Please don't be at all embarrassed, just ask! You never know, you may be helping someone who has the same question as you!
---
Need Some Help Getting Organized?
Has the power been shut off because you lost the power bill and forgot to pay it? Sick of hitting the drive thru for dinner every night because you didn't meal plan? Is your family using the dining table as a 'catch all' for papers, books, and mail instead of eating off it? Are you embarrassed about the grease stains on your kid's overdo field trip permission slip they shoved in your face while making dinner last night? Then you definitely need help getting things organized. Just ask for some help, and a streamlined, less stressful life is waiting for you!
Other "Organize Me" Questions
Click below to see questions from other visitors... You never know, the answer to the question you're afraid to ask may just be here!

---
Return from Organize Me to Life Organize it Home